Digital Printing
Digital printing provides our customers with multiple benefits. The ability to use digital or electronic files allows for faster turnaround times and is an excellent option for cost-effective, on-demand printing projects. The ever-increasing capability of digital presses provides us with the ability to produce larger print runs of several thousand sheets at lower prices. We use our digital printers to produce products such as business cards, training manuals, postcards, flyers, and more.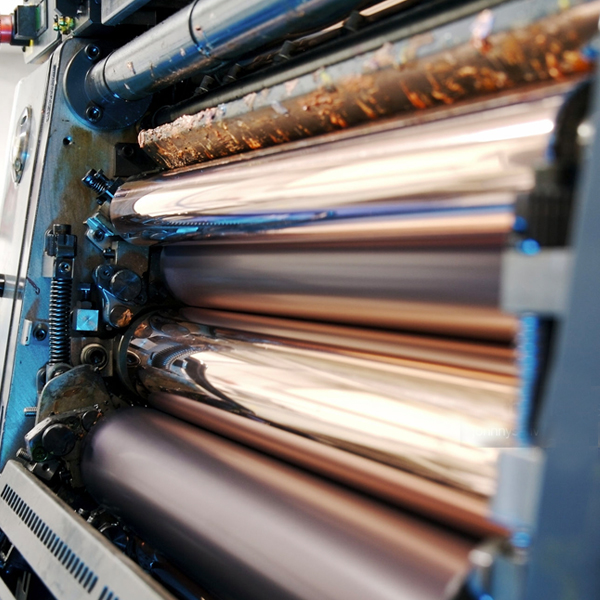 Offset Printing
Offset printing, also called offset lithography, is a method of mass-production printing in which the images on metal plates are transferred to rubber blankets or rollers and then to the print media. Compared to other printing methods, offset printing is best suited for economically producing large volumes of high-quality prints in a manner that requires little maintenance. We use our offset printers to produce products such as newspapers, magazines, brochures, stationery, and books.
Direct Mailing Services
Direct mail is one of the most effective ways to reach new and existing customers. Unlike other forms of advertising, direct mail allows you to control who receives your message, when it's delivered, what's in the envelope, and how many people you reach. A wide variety of marketing materials can be mailed directly to customers such as brochures, catalogs, postcards, newsletters, and letters. Ready to get started? Contact us today!
Graphic Design Services
Our professional graphic design consultants will work with you to create unique print designs that bring your company's brand to life. Whether you are interested in brochures, newsletters, or postcards, our team is ready to help!
Photo Copying
Our comprehensive photo copying services provide customers with professional, timely, and cost-effective options for both black and with and color projects. We utilize state-of-the-art equipment capable of producing large volumes of work in a short time on a variety of paper stocks and sizes.
Bindery Services
Budget Printing is ready to help print and bind your product catalogues, training manuals, employee handbooks, reference guides, year-end reports, presentations, and more. We offer various finishing services including 3-hole punching, custom folding, and various binding options including staple, comb, spiral-bound, saddle stitch, and 3-ring binding.
Exceptional Service
Quality Products
Quick Turnaround
how can we help your business today?
Call us at 859-525-6707 or